Missouri Train Rides And Railroad Museums Guide
Missouri train rides are hard to find as there are just a few currently in operation; the St. Louis, Iron Mountain & Southern Railroad, Belton, Grandview & Kansas City Railroad, and Branson Scenic Railway.  This is somewhat of a shame given the state's natural beauty, home to the Ozark Mountains!  The Branson Scenic is certainly the most popular, hosted by a short line railroad and operating through the aforementioned mountains. The other two tourist lines are smaller operations although the St. Louis, Iron Mountain & Southern is the only one in the state where visitors can catch a ride behind an operable steam locomotive. Despite there being just a few Missouri train rides the state is home to several railroad museums.  Please note!  The guide here pertains only to Missouri train rides related to vacation and tourism destinations.  If you are interested in intercity/long distance rail travel please visit Amtrak's website.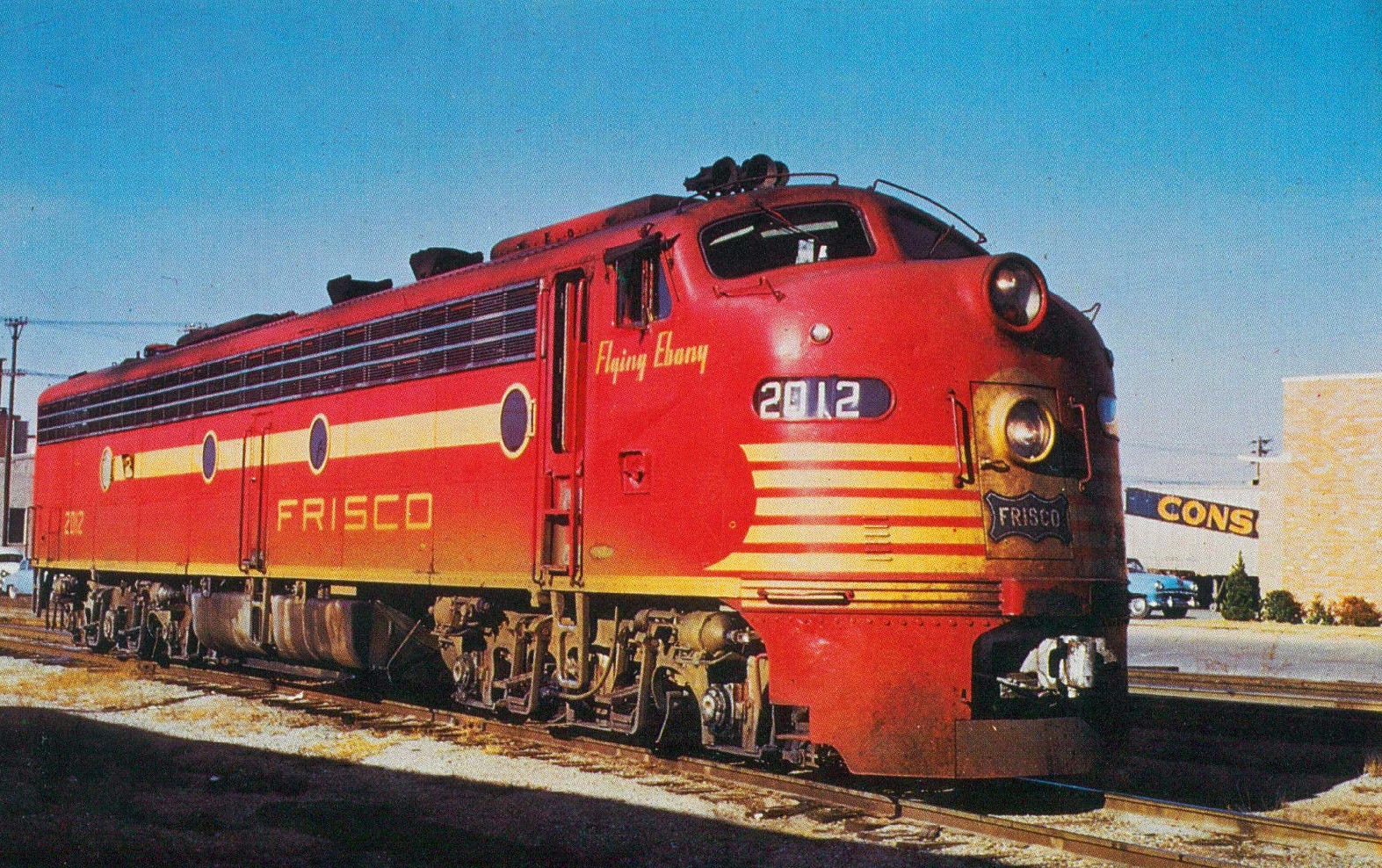 Missouri has a fascinating history with railroads, which is why its a bit surprising, coupled with the state's beautiful topography, that more excursion trains are not located there. As mentioned above, the Branson Scenic Railway has the most to offer visitors. They not only feature trips that cover several hours and around 40 miles but also offer elegant accommodations in climate-controlled, streamlined passenger cars. More information about the railroad can be found below but I would certainly recommend it as the first one to visit if you are wanting to ride one of state's tourist lines. Also, if you are interested in Missouri train rides that pertain to specific events, such as "The Polar Express," Halloween, Thomas the Tank Engine excursions, or fall foliage events please visit the main tourist trains section of this website.
Missouri Train Rides And Railroad Museums, 2018
American Association of Railroaders, Inc
A group which has been around since 1967, they look to generally tell the history of the nation's railroad industry.  They do not have a physical location in which equipment or artifacts are available for display but they do host charters, excursions, and weekend tours.  To learn more please visit their website.
American Railway Caboose Historical Educational Society, Inc.
This society looks to preserve the history and tell the story of the caboose, once an important car that normally operated at the rear of freight trains.  The group occasionally sponsors trips with restored cabooses.  To learn more please visit their website.
Belton, Grandview & Kansas City Railroad
The Belton, Grandview & Kansas City Railroad based in Belton, Missouri offers a 5-mile excursion ride on former St. Louis-San Francisco (Frisco) trackage. The railroad operates several seasonal specials throughout the year and also offers cab rides.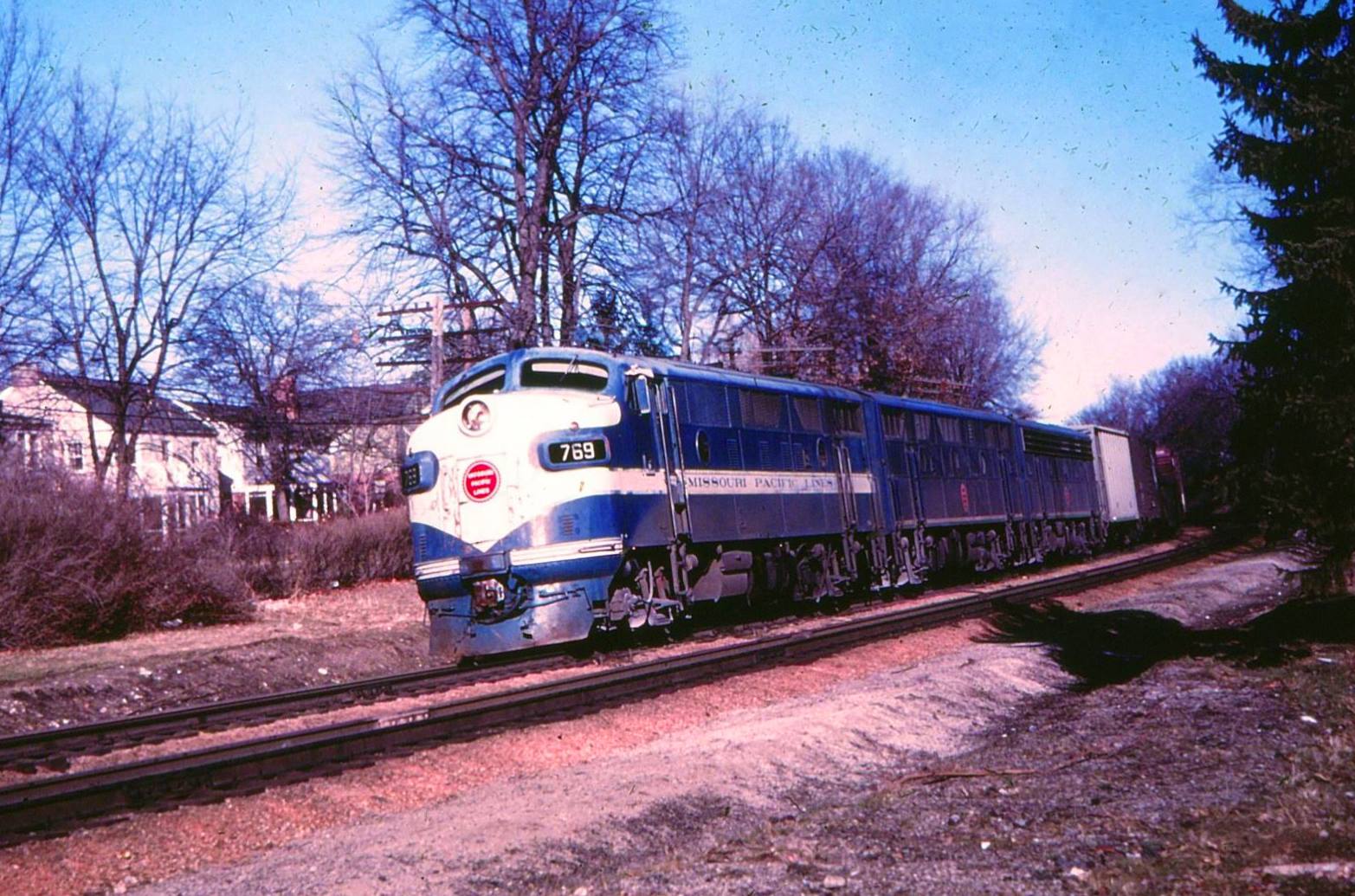 Branson Scenic Railway

The Branson Scenic Railway is a tourist line operated in conjunction with the shortline Missouri & Northern Arkansas Railroad between Galena and Self, Missouri (train departures are from Branson). Depending on which line the railroad takes roundtrips are usually 40 miles in length and last nearly two hours, and while you might not think so, because the railroad operates through Missouri's Ozark mountains the line passes through and over several tunnels and bridges. Overall the railroad is quite scenic and well worth the trip through a region sometimes forgotten for its beauty and ruggedness due to its location in the Midwest.
Chicago & Alton Railroad Depot
This museum is housed inside the extensively restored Chicago & Alton depot at Independence that opened in 1879.  Inside there are numerous historic displays and artifacts to see within the two-story building.  Additionally, a few events are held each year.  The museum is open from April through late October each year.
Friends of Landmark Kirkwood Station
The Friends of Landmark Kirkwood Station is a former Missouri Pacific depot located in the town of Kirkwood. Today the building is restored and features exhibits and displays. For more information about visiting the museum please call 314-752-3148.
Kansas City Northern Railroad
This attraction is located within the Frank Vaydik Line Creek Park at Kansas City offering 16-inch-gauge scale train rides.  They are open from May through September of each year.
Magic City Line Mini Train
This attraction is located at Rothwell Park in Moberly offering 12-inch-gauge scale train rides on a one-mile loop.  They are open from April through October of each year.
Museum Of Transportation
The Museum Of Transportation at St. Louis features one of the country's most impressive collection of railroad rolling stock and locomotives.  While they also feature other transportation-related pieces their rail exhibit is worth seeing!  Some of their featured pieces including "Big Boy" 4-8-8-4 #4006, "Centennial" DDA40X #6944, Baltimore & Ohio boxcab diesel #50, one of the Aerotrain sets, and Burlington #9908 the "Silver Charger."  There are nearly 200 pieces in all, some of which include interurban and streetcar equipment.
Patee House Museum
This historical museum complex is located in St. Joseph.  It generally tells the history of the local area inside the resort hotel building originally completed in 1858.  However, also on the premises is the restored Hannibal & St. Joseph (later Burlington) depot completed in 1877.  Finally, displayed in the town is H&StJ 4-4-0 #35 built by Baldwin in 1892 as well as Burlington Class O-5a 4-8-4 #5614.
Railroad Historical Museum, Inc.
This railroad museum is located in Springfield features a collection of rolling stock to peruse.  They also house preserved Frisco 4-8-4 #4524, housed under-shed and cosmetically restored.  They are open during the warmer months each year.

St. Louis, Iron Mountain & Southern Railroad
The St. Louis, Iron Mountain & Southern Railroad based in Jackson offers a ten-mile excursion through the rolling, open countryside of southeastern Missouri. The railroad normally uses an ex-PRR E8 for power but also has a 2-4-2 steam locomotive on hand which is currently being overhauled.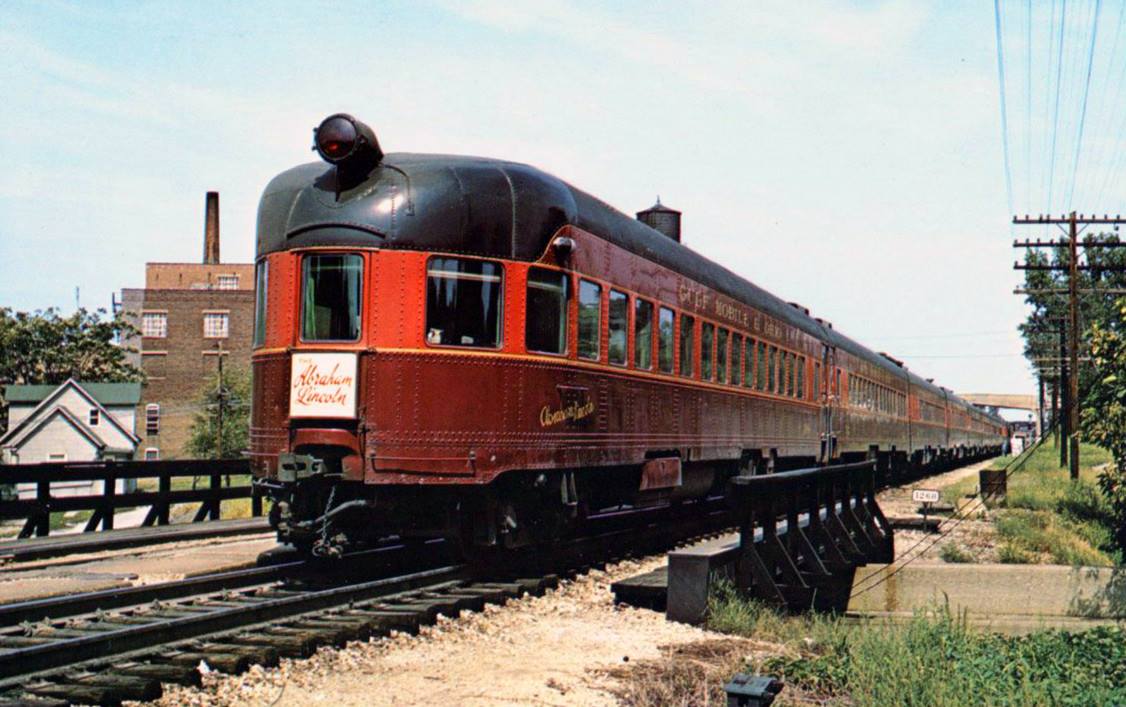 Wabash, Frisco & Pacific Steam Railway
This little operation is another 1-foot-gauge, scale train ride.  They are located in Glencoe and feature miniature, live steam locomotives which power their trains on a 2-mile, round trip that lasts about a half-hour.  They are open every Saturday between May and October.
Walt Disney Hometown Museum
This unique museum, located inside the town of Marceline's restored Santa Fe depot, looks to tell the story of Walt Disney himself and what he meant to so many folks including the local area.  Aside from the museum, the busy BNSF main line lies just outside the depot's front door while you can also explore the downtown area.
Webster Groves Frisco Depot
The Big Bend Railroad Club, the oldest model railroad club in the country (1938), is housed inside the St. Louis-San Francisco Railway's (Frisco) depot in Webster Groves, originally built in 1910.  They are open only one Tuesday of each month.  To learn more please visit their website.
Home

›
Tourist Train Information
› Missouri