New Hampshire Train Rides And Railroad Museums Guide

New Hampshire train rides are many, despite the state's small size that ranks its 46th at just 9,350 square miles.  Depending upon your particular interest(s), six different organizations offer some sort of trip by rail including the Cafe Lafayette Dinner Train, Conway Scenic Railroad, Hobo Railroad, Mount Washington Cog Railway, Silver Lake Railroad, White Mountain Central Railroad, and the Winnipesaukee Scenic Railroad. As you can probably tell by the names, they offer a wide range of services and a few feature restored steam locomotives. Additionally, names like the Conway Scenic and Mount Washington Cog Railway are some of the more popular excursion trains found anywhere in the country seeing tens of thousands of visitors annually.  Please note!  The guide here pertains only to New Hampshire train rides related to vacation and tourism destinations.  If you are interested in intercity/long distance rail travel please visit Amtrak's website.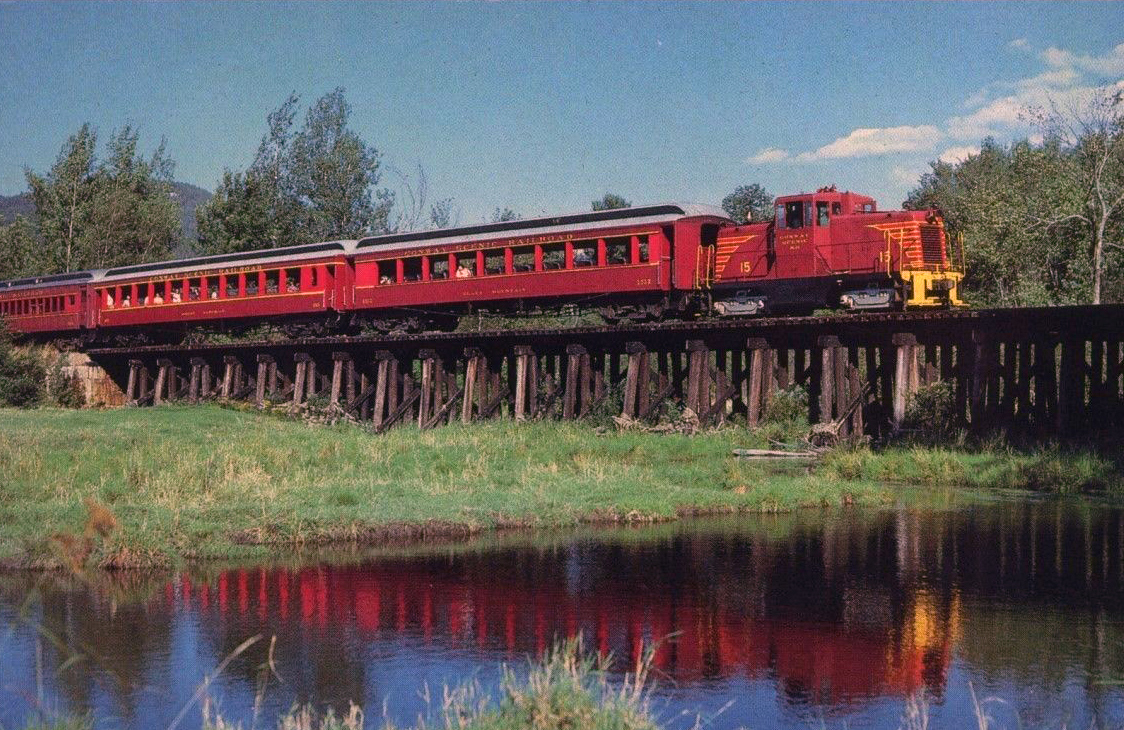 New Hampshire is another New England state that offers spectacular scenery of the northeast and if you are wanting to enjoy a train ride in the region I would very much recommend going there to do so. Purely on scenery the popular Mount Washington Cog Railway mentioned above has the most to offer with incredible views from atop Mount Washington that sits at some 6,288 feet. While three of the state's railroads offer dinner train services the most luxurious is the Conway Scenic Railroad, which uses restored, climate controlled passenger equipment to give passengers a trip to remember with fabulous scenery (especially in the fall) and fine dining on tracks once owned by the Maine Central Railroad (they also operate steam locomotives on occasion).  Also, if you are interested in New Hampshire train rides that pertain to specific events, such as "The Polar Express," Halloween, Thomas the Tank Engine excursions, or fall foliage events please visit the main tourist trains section of this website.
Guides To Tourist Train Rides And Railroad Museums Across New England
Andover Historical Society
This organization has preserved the original Northern Railroad (late Boston & Maine) depot in Andover built in 1874 in the Victorian design.  The town's freight depot is also preserved.  Along with historic displays inside the station there is also a small collection of rolling stock located outside premises, along with a handful of other historic buildings.  The museum is open from May through October each year on the weekends.
Ashland Railroad Station Museum
This museum, located inside the small Boston & Maine depot preserved in the town (originally built by the Boston, Concord & Montreal in 1869), houses a collection of historic artifacts and documents.  It is only open to the public during July and August of each year.

Cafe Lafayette Dinner Train
Based in North Woodstock, New Hampshire the Cafe Lafayette Dinner Train offers only dinner train rides, which operate four days a week including weekends. You can also book the train for special events or large groups.
Conway Scenic Railroad
The Conway Scenic Railroad, based in North Conway, New Hampshire is one of the more popular train rides in the country which features first-class dining services on some of their trains as you enjoy your journey through beautiful New England in the Mt. Washington Valley. They also offer standard excursion trains as well as numerous seasonal trains and special events throughout the year such as "A Day Out With Thomas" the tank engine.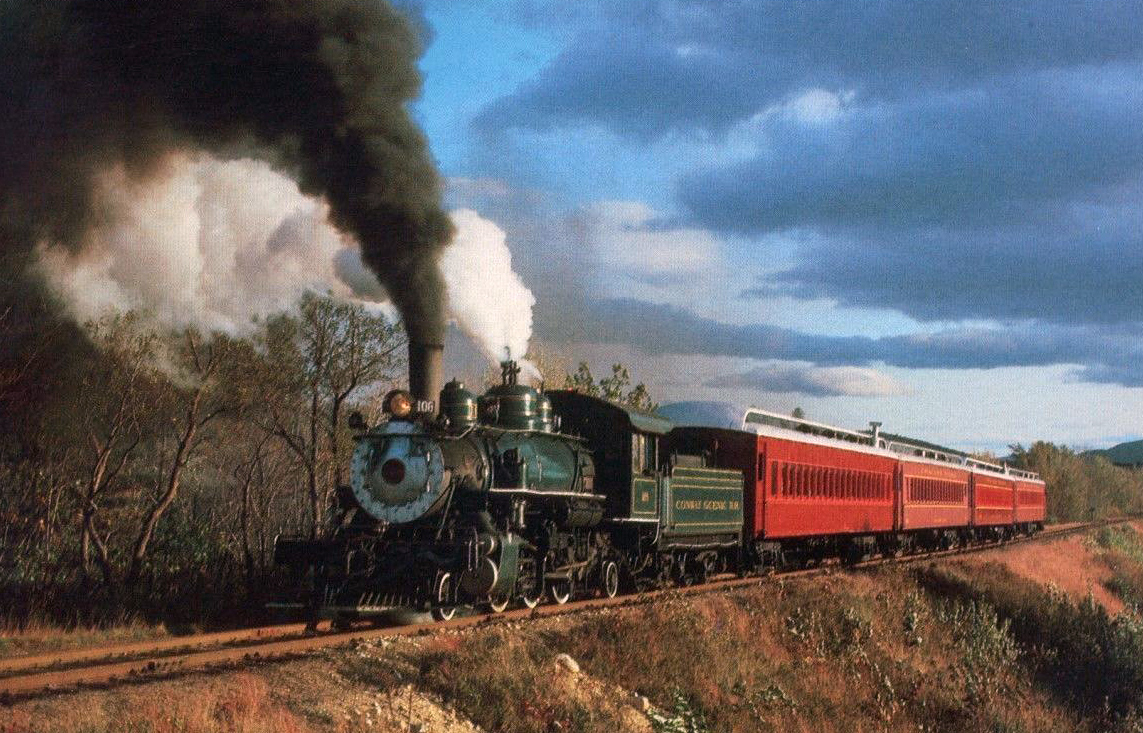 Gorham Rail Station Museum

This museum, located in Gorham, is located within the town's restored Grand Trunk depot constructed in 1907.  It is maintained by the Gorham Historical Society featuring a collection of artifacts and displays inside.  They also house a model railroad inside a boxcar, featuring a small collection of rolling stock on the premises, and are attempting to convert a former B&M diesel locomotive until an exhibit.  For more information please visit the society's website.
Hobo Railroad
The Hobo Railroad, based in Lincoln, New Hampshire offers train excursions along the Pemigewasset River with trains boarding from the local town depot. The railroad also features dinner trains and special excursions throughout the year.
Hartmann Model Railroad Ltd.
Located in Intervale this organization features a large collection of model railroads with layouts HO and Z to G-scale and Lionel products.  They also showcase many pieces within display cases.  Finally, outside is a small operating, scale-train operation.  They are open on select days year-round.
Klickety-Klack Model Railroad
This museum, based in Wolfeboro Falls, features a massive and impressive model train layout that has been featured in a number of media outlets over the years.  The modeling work is exquisite, detailed, and very life-like.  They are open year-round, Thursdays through Saturdays.  To learn more please visit their website.

Mount Washington Cog Railway
The Mount Washington Cog Railway is one, if not the, most popular cog railroads in the country.  As its name implies the company offers train rides which travel up Mount Washington, some of which still utilizing steam power to do so. It is the world's oldest cog railroad system dating back to the late 1860s.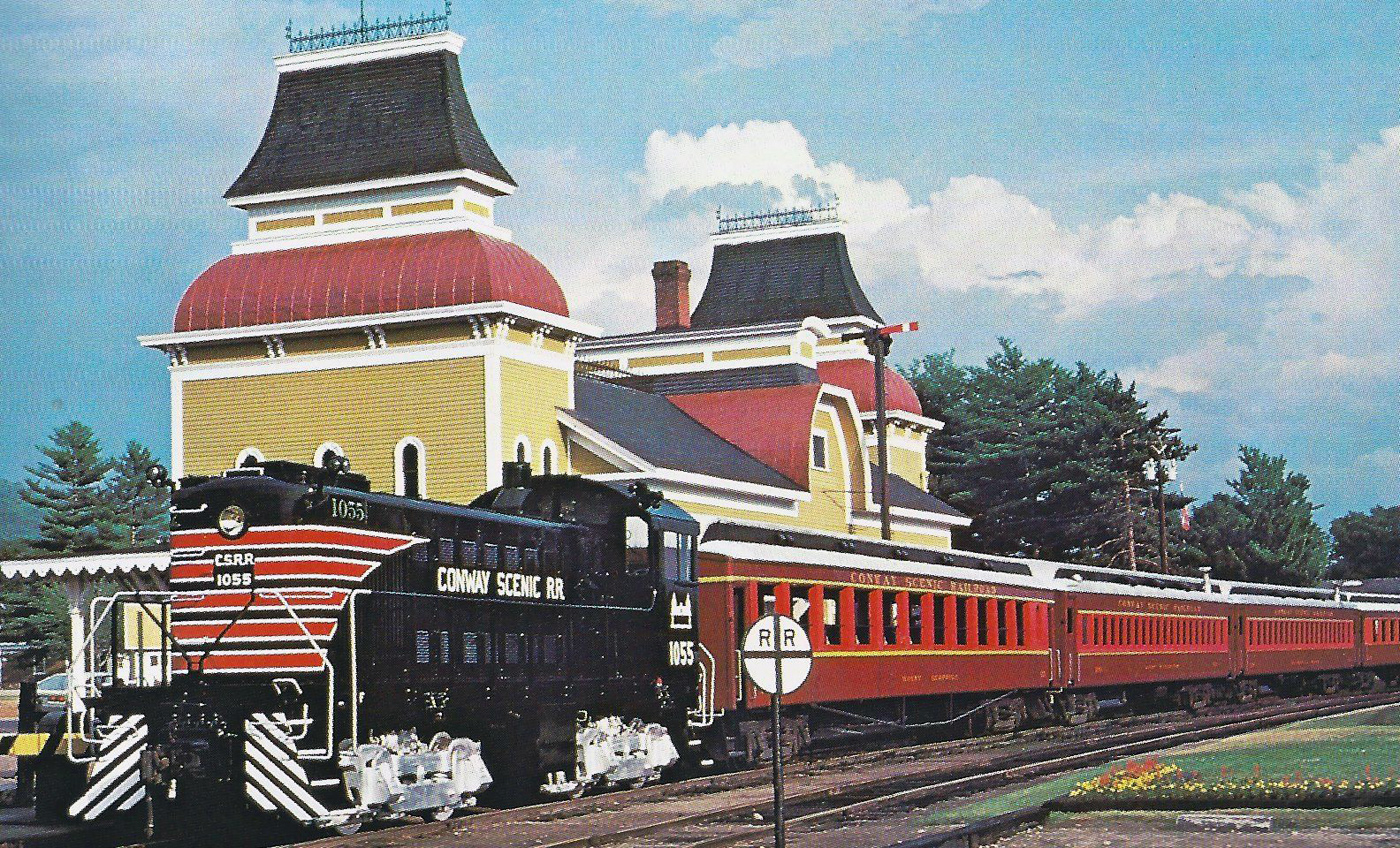 Raymond Historical Society
Located inside the Boston & Maine's restored depot here this museum features a collection of displays and artifacts related to the area and railroad in general.  They also have a small collection of rolling stock on the grounds.
Sandown Depot Museum
This museum is located within the Boston & Maine's restored depot in Sandown.  It is operated by the local historical society and offers handcars to view along with a collection of historic documents and displays.

Silver Lake Railroad (Closed For 2017)
Based in Madison, New Hampshire the Silver Lake Railroad offers six-mile round trip rides that usually last around one-hour. The railroad also features special trips that operate between May and October.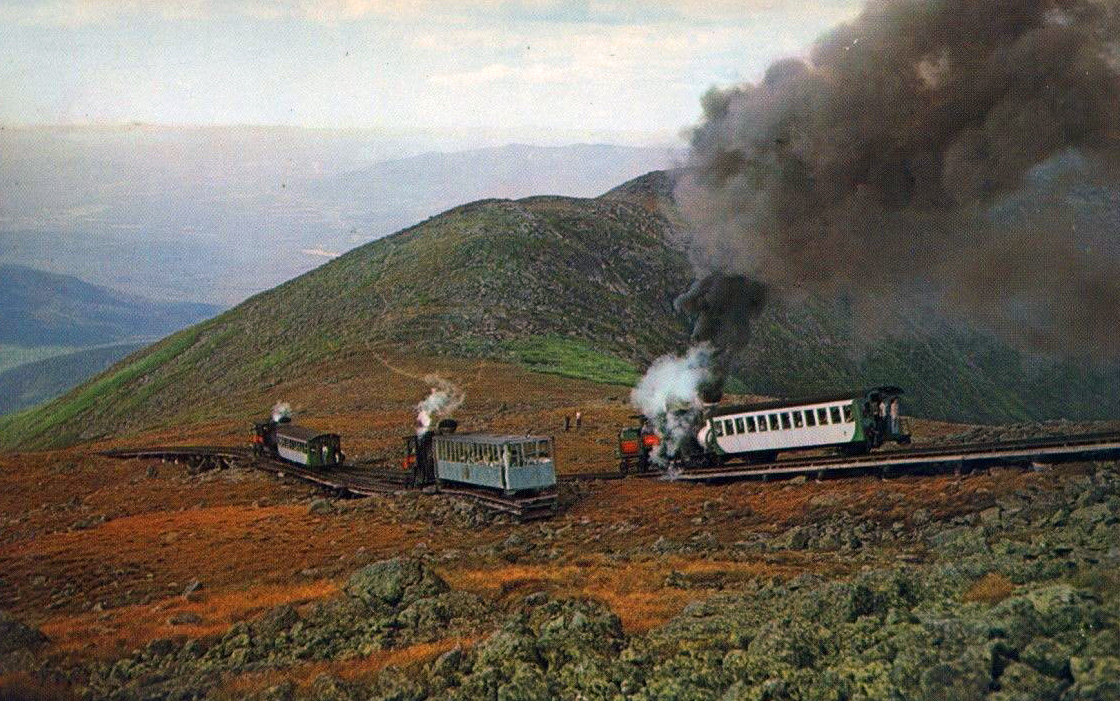 White Mountain Central Railroad
The White Mountain Central Railroad based in Lincoln departs from the local train station on a 2.5-mile excursion that usually lasts about 30 minutes. The railroad is rare in offering three operational Climax, geared steam locomotives to power their trains.

Winnipesaukee Scenic Railroad
The Winnipesaukee Scenic Railroad, based in Weirs Beach, New Hampshiree offers several different excursion trains and special events throughout the year, operating on trackage once owned by the Boston & Maine Railroad.
Home

›
Tourist Train Information
› New Hampshire