Wisconsin Train Rides

Wisconsin has had a long and interesting history with trains since the industry's early days and the state's tourist railroads reflect this well. Today, there are five different Wisconsin train rides to choose from including the East Troy Electric Railroad Museum, Lumberjack Steam Train, Wisconsin Great Northern Railroad and excursions offered by the National Railroad Museum and Mid-Continent Railway Museum. As you can see from some of the names there are a wide range of trips to take including operating steam locomotives to historic trolley cars. Additionally, if you are looking for a dinner train excursion the Wisconsin Great Northern offers such.   Please note!  The guide information here pertains only to Wisconsin train rides related to vacation and tourism destinations.  If you are interested in intercity/long distance rail travel please visit Amtrak's website.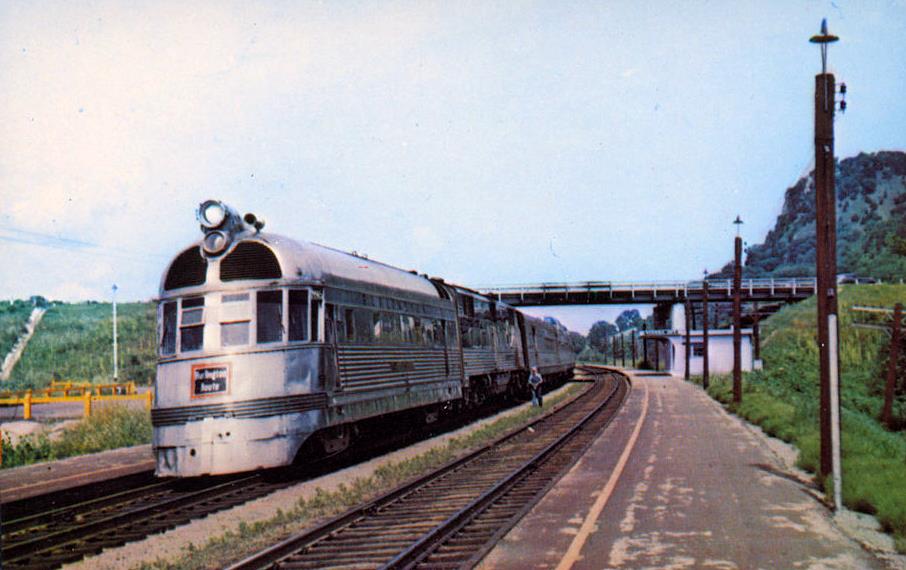 With is rich agricultural resources and important cities like Milwaukee and Green Bay, not to mention its extended shoreline along Lake Michigan and Lake Superior, Wisconsin was home to most of the Midwest's classic granger lines like the Milwaukee Road, Green Bay & Western, Chicago & North Western and numerous others. Today, the state's tourist railroads really try to keep alive its rail heritage, from the main line systems to the often forgotten logging operations (such as with Lumberjack Steam Train). There is no, one, tourist line in the state that stands out above the rest although a visit to the National Railroad Museum is definitely worth your time and the Wisconsin Great Northern has turned their 10+ year operation into a very nice excursion. Also, if you are interested in Wisconsin train rides that pertain to specific events, such as "The Polar Express," Halloween, Thomas the Tank Engine excursions, or fall foliage events please visit the main tourist trains section of this website.
Brodhead Historical Society Depot Museum
This museum, open since 1975, is located inside the town's restored Milwaukee Road depot.  The facility houses lots of displays and artifacts while outside be sure to visit the caboose and Fairbanks Morse diesel locomotive.  It is open on select days of the week, May through September.
Camp Five & Lumberjack Steam Train
The Lumberjack Steam Train is located in Laona, Wisconsin and operated by the Camp 5 Museum which looks to preserve the area's logging history. Their train rides are pulled by a 2-6-2 Prairie Type steam locomotive which boards from the restored Soo Line depot in Laona.
Chippewa Valley Railroad 
This tourist attraction is located in Eau Claire and offers visitors the chance to ride a one-quarter scale train rides.
Colfax Railroad Museum
Located in the town of Colfax within the preserved Soo Line depot built in 1919, the museum has a growing collection of equipment and artifacts with a focus on the "western Wisconsin and eastern Minnesota region."  Their notable pieces include GP30 #703 (ex-Soo) and a 2-6-T steam locomotive manufacutred by Porter. 
East Troy Electric Railroad Museum
The East Troy Electric Railroad Museum is the Wisconsin's only heritage interurban railway, operating between East Troy and Mukwonago using restored trolley cars.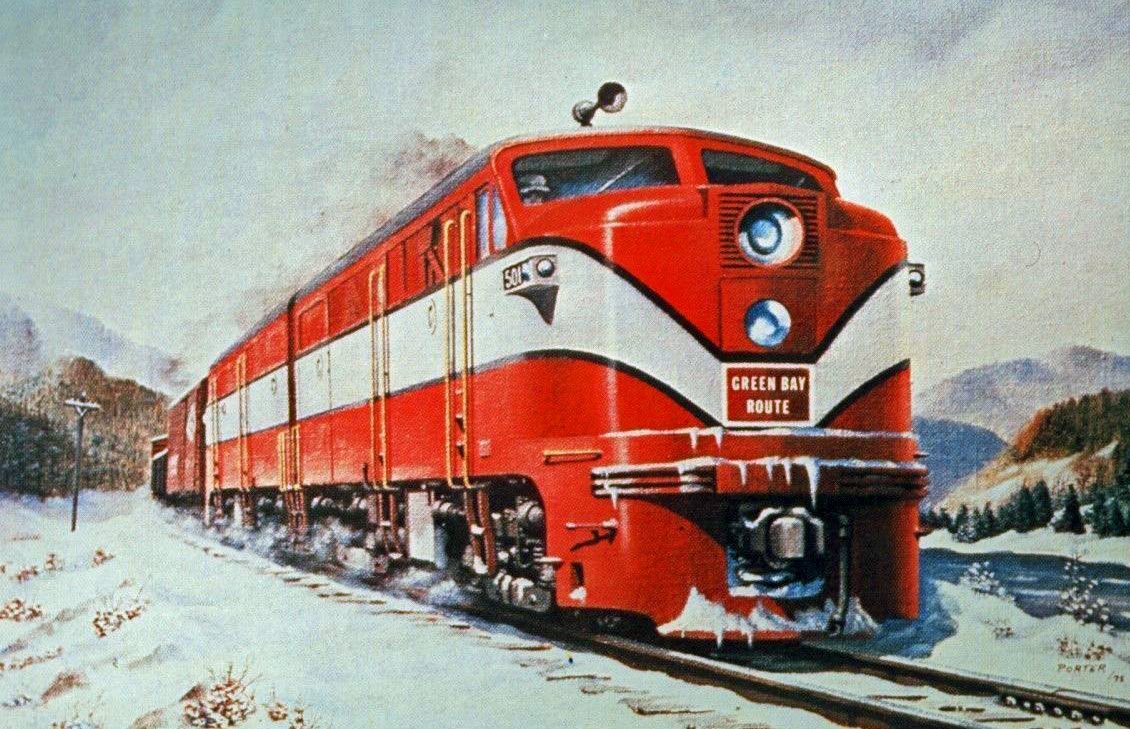 Green County Welcome Center
This facility is housed at the town of Monroe's restored Milwaukee Road depot.  It is used as the town's welcome center and is also home to the National Historic Cheesemaking Center.  It is from early April through late October.
Historical Village
This attraction is located in New London and is home to several historic buildings telling the history of the local area and region.  Once such building is the preserved Chicago & North Western depot built in 1923, which is home to several artifacts and exhibits to see.  Also, be sure and check out the rolling stock on display at the grounds.

Mid-Continent Railway Museum
The Mid-Continent Railway Museum based in North Freedom, based in south-central Wisconsin, looks to preserve the region and state's railroad history. In doing so it also operates an excursion train for a 50-minute round-trip journey on trackage originally owned by the Chicago & North Western Railway.
Mineral Point Railroad Museum
This museum is housed within the town's preserved depot built by the Mineral Point Railroad around 1857.  The system later became a part of the Milwaukee Road.  They are open seasonally from May through October.
Monticello Depot Museum & Hostel
This small museum is located within the town's restored Milwaukee Road depot.  For more information they can be contacted at 310 South Pratt Road, P.O. Box 147, Monticello, Wisconsin 53570-0147.  You can also call at 608-938-4383.
National Railroad Museum
Started in 1956, the National Railroad Museum has been recognized by Congress as the "national" such facility in the country, although this is mostly in name only. The NRM today has a nice collection of rolling stock at their facility in Green Bay and while they do not really offer a true rail excursion they do offer train rides around the property.
Osceola & St. Croix Valley Railway
Based out of Osceola, Wisconsin, right along the border with Minnesota this tourist railroad hosts train rides operated by the Minnesota Transportation Museum with a typical season running between May and October. Their longest excursion is a 20-mile round trip and passengers are onboard for nearly two hours. They offer a wide range of special holiday excursions and brunch/dinner trains.
Railroad Memories Museum
This museum is housed at the restored, 1902 Chicago, St. Paul, Minneapolis & Omaha Railway depot (later C&NW) in Spooner.  The museum features lots of displays and artifacts while also housing a caboose outdoors.  It is open to the public from late May through early September.
Riverside & Great Northern Railway
This attraction is located in Wisconsin Dells and features a fascinating, 15-inch scale trains available to ride pulled by live steam locomotives!  The history of the property dates back to the 1940s and currently offers trips on their 3-mile right-of-way.  Throughout the year they also host special excursions.  For more information please visit their website.
Whiskey River Railway
This miniature train is part of the larger Little Amerricka amusement park located in Marshall.  The 16-inch scale trains use live steam locomotives pulling guests around the grounds.  For more information please visit the park's website.

Wisconsin Great Northern Railroad
The Wisconsin Great Northern Railroad is a tourist railroad which operates train rides over former Chicago & North Western Railway trackage between Spooner and Springbrook, Wisconsin. The railroad has steadily grown over its last decade of operating excursion trains and now host's dinner trains between February and December each year. Along with dinner trains the railroad also operates season specials, such as during Easter, Thanksgiving, and Christmas.
Zoofari Express Milwaukee County Zoo
As with many zoos the Milwaukee County Zoo is home to its home miniature train which operates around the grounds and shuttles guests to different areas of the park.  For more information please visit the zoo's website.

Home

›
Tourist Train Information
› Wisconsin