The B&O also has the distinction of being the first railroad in the country to purchase a diesel-electric passenger locomotive in 1935 from EMC (B&O #50). While these early designs were somewhat successful and new diesel switch engines were becoming quite popular from makers such as Alco, it would not be until the development of EMD's legendary E and F models (which followed the EA/EB design they were nicknamed "covered-wagons") to pull heavy passenger and freight consists did the diesel-electric locomotive really come of age and overtake the steam locomotive as the dominant means of moving freight across America's rails.

It would take the diesel-electric locomotive nearly fifty years to equal the horsepower output of the steam locomotive during its technological height. However, diesels offered an advantage that far surpassed steamers and it was the deciding factor in them becoming the prime choice of motive power, efficiency. Diesels required far less maintenance in terms of overhauls (scheduled time in the shops for routine maintenance) and refueling (no longer were there frequent stops requiring water and coal/oil), which allowed them to be spending much more time moving freight and paying the bills.

Common Designs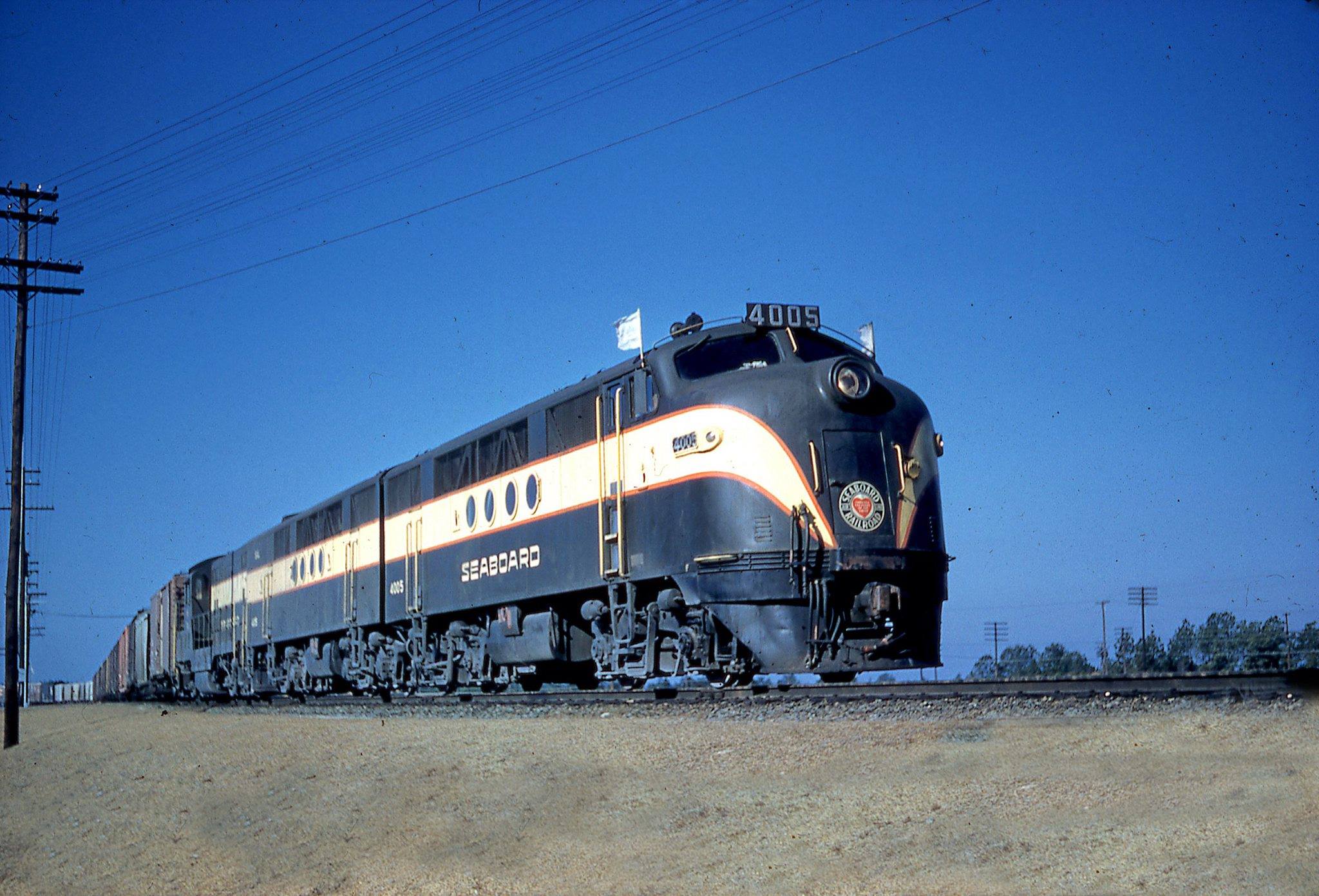 Several Pittsburgh & Lake Erie U28Bs including #2811, #2804, #2813, and #2808 are far from home as they as they roll light through the Delaware & Hudson's SK Yard in Buffalo, New York (thanks to recently acquired trackage rights into the city) on November 19, 1983.
Below you can find each manufacturer and a number of their most popular first and second-generation diesel locomotive models. Simply click on their link to learn more about them.
American Locomotive Company (Alco)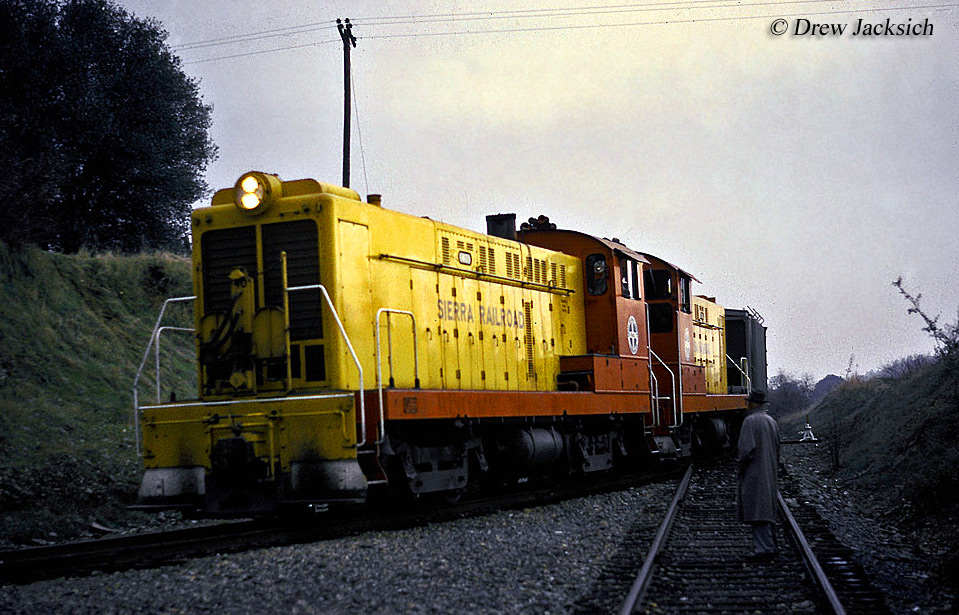 Two Sierra Railroad Baldwin S12s, led by #40, heads eastbound with a freight through Jamestown, California during a cold and overcast December day in 1964.
Baldwin-Lima Locomotive Works (BLW)
A History Of The Whitcomb Locomotive Works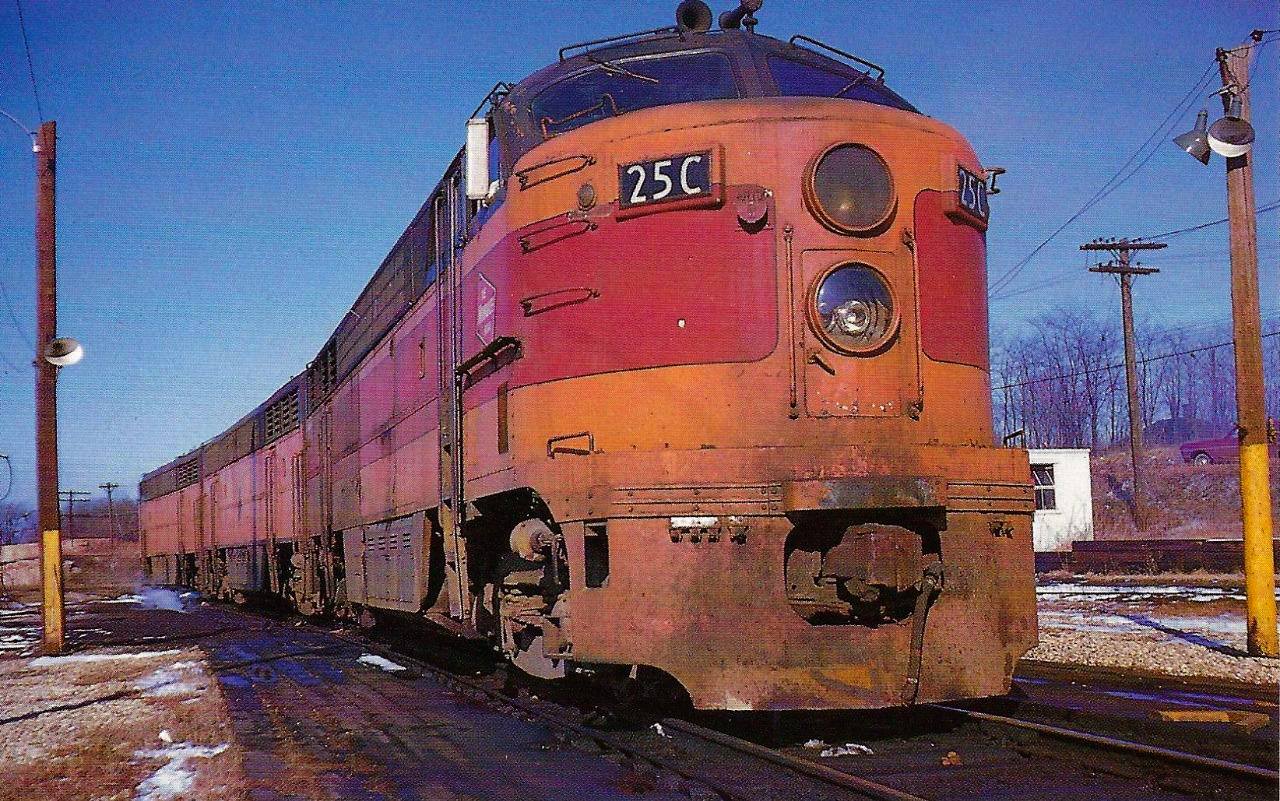 SP H24-66 Train Master #3028 heads up local commuter train #128 as it pulls away from the 3rd & Townsend station in San Francisco during August of 1973. Today, the depot and tracks are no more.
Fairbanks-Morse (FM)
Locomotives of Fairbanks-Morse
The Consolidated Line, "C-Liners"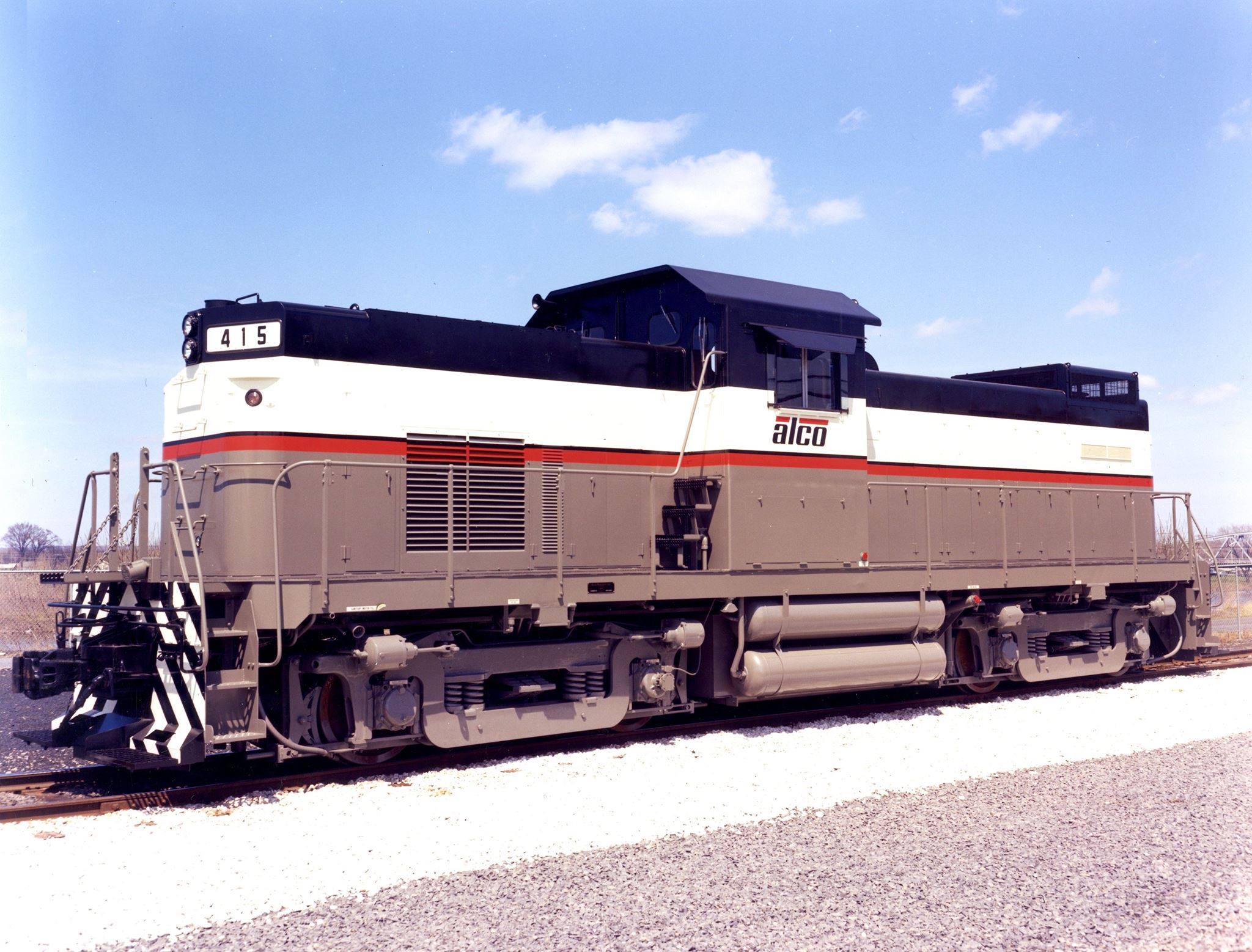 CSX Train #134 rolls along the Mountain Subdivision at Pinto, Maryland led by AC4400CW #5111 on October 5, 2009.
General Electric (GE)
Westbound CSX Train #N626-27 departs Clifton Forge, Virginia with an empty string of coal hoppers led by SD70ACe #4844 on March 25, 2007.
General Motors' Electro-Motive Division (EMD)/Electro-Motive Diesel
A History of Electro-Motive Diesel, EMD
Early EMC Switchers: SW, SC, NW, NC
Odd/Unique Designs
Notable Prime Movers
Truck Types
Related Companies/Designs
Notable Events/Programs
Norfolk Southern's Heritage Program
Union Pacific's Commemorative Series

Diesels have come a long way from the early designs by EMC and Alco-GE-IR, with comfort cabs and electronic equipment the norm on new units now being built by Electro-Motive Diesel (now an independent company having been spun-off by EMD in 2005) and GE. However, when the diesel was first coming of age there were still several builders, many of whom were legendary steam locomotive manufacturers (such as Baldwin, Lima, and Alco) that began switching to diesel-electric development when the writing on the wall became apparent that steam's days were numbered.

Please Click Here To Return To The Home Page
B&O GP9 #6533 is awaiting its next assignment as it sits at LeRoy, New York on March 15, 1981.
While a few of the steam locomotive manufacturers were marginally successful, most notably Alco, all of these once mighty companies would be gone before 1970 (mostly the result of management never able to truly see that steam was in its twilight and diesels were the future).  While many of these companies no longer manufacture locomotives, their legacies will forever live on and many of both their steam and diesel locomotive models still survive, some even continuing to haul freight. Also, while diesels may have replaced the mighty steam locomotives, nothing can quite compare to seeing steam power at work!
Related Reading You May Enjoy